Gianluigi Donnarumma, goalkeeper of the Italian national team Assigned to the armband against Belgium. He became the youngest Azzurri captain since 1965.
Donnarumma continues in goal in the UEFA Nations League third-place final in Italy vs Belgium on Sunday October 10, with interest in the goalkeeper's captain's armband. From Paris Saint-Germain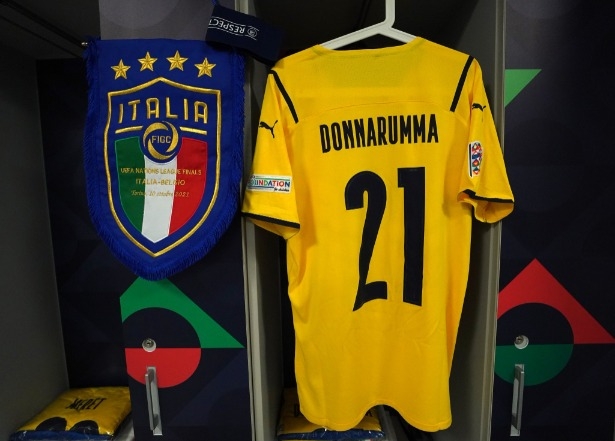 Roberto Mancini, Italy national team coach Decided to choose Donnarumma as captain as Leonardo Bonucci is suspended, Giorgio Chiellini, Jorginho, Marco Verratti are all out of the field. This made the goalkeeper, who made his 38th appearance for the national team. That becoming the youngest Azzurri captain since 1965 at the age of 22 years, 7 months and 15 days.
Gianni Rivera previously captained Italy at the age of 21 years and eight months on 18 April 1965. While Bruno Nicole's record for youngest captain was 21 years and 61 days in April. 1961
It is worth noting that Italian goalkeeper Donnarumma left Milan at the end of last season. After his contract expired, preferring to go to Paris Saint-Germain. And he is not renew his contract with the Rossoneri.